Pupil of Bonus-Kun

Joined

Sep 18, 2022
Posts

7
I am following the Hello world tutorial from
Neogeo Dev Hello World Tutorial
and according to the instructions quote:
Download the latest MAME binaries from [mamedev.org]. Extract the zip contents to a folder such as "C:/MAME/".
To run NeoGeo software with MAME, you will need the dumps of the various embedded ROMs which are part of the system. You can find them as a pack called neogeo.zip (various forms, more or less complete). The files needed are 000-lo.lo (64KiB, the LO ROM), sm1.sm1 (128KiB, the M1 ROM for sound), sp-s2.sp1 (128KiB, the system ROM) and sfix.sfix (128KiB, the SFIX ROM). Copy those 4 files to the "C:/MAME/roms/neogeo/" folder (create roms/ and neogeo/ if needed). Like original games these ROMs are copyrighted, so you won't find them here.


All Super Sidekicks ROM files.

As a base, find and download a Super Sidekicks romset (ssideki.zip) and extract it to "C:/MAME/roms/ssideki/". Make sure that the following files are present and that they are named correctly (MAME is picky about file names and extensions):
I did that but when I tried to run my code, I got this: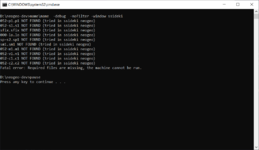 I am not sure what I am doing wrong as I followed the instructions and everything is where it should be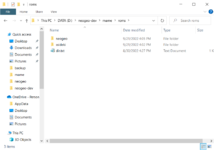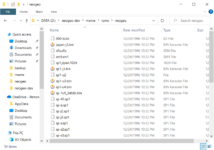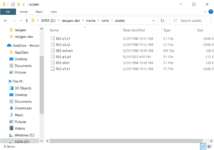 Sorry about the large pictures, I am new here and don't know how to make them any smaller. Does anyone have any ideas?