Hello,
I have an MV1A with an unusual graphical problem, please see the attached photo: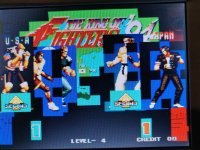 Basically it looks like the machine is missing the transparency features and all the sprites overlap.
Does someone have an idea of what could be the problem?
Maybe a dead custom chip? Which chip does the mixing of sprites?