The Almighty Bunghole
15 Year Member
Joined

Dec 14, 2004
Posts

3,368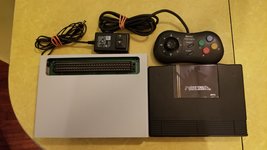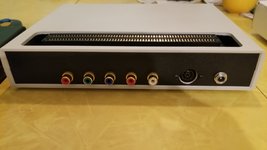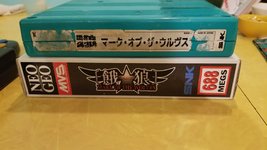 Motw with shockbox mini- 250 >> 230 - SOLD
Ngcd pad fully working currently because it has had so little use - SOLD 70
C-MVS System - SOLD 250
Neo sd mvs- SOLD 300
If my prices suck, lemme know and we can fix them. Will trade for US AES titles.
JNX C-MVS with component and scart video output and unibios V 3.2 installed. Blue led power switch and blue leds in cart slot.
System has a bizarre issue that i do not have the ability to fix right now due to shoulder surgery rendering me with 1 good arm currently.
C button on player 2 port is finicky at best. Will not work at all with hori stick. Will work with jelly bean controller after scrubbing pins with isopropyl (i think the moisture is lowering the resistance across the pins) and then oddly enough works completely fine with the neo geo cd pad listed in this thread.
Ive opened the system, there is definitely not a broken wire, and my guess is this is a simple fix of removing the hot glue at the jamma edge and resoldering the wire again, but as i said i cannot do that currently. System priced accordingly, as i am tired of looking at the stupid thing.
Last edited: