Hello!
I have a few MVS carts for sale. Shipping to the US is $8 per cart but I'll combine shipping if you want more than 1. I can ship internationally, but it will be more expensive. There are a few exceptions, but under most circumstances I do not ship to Florida

Any questions? Prices off? Feel free to PM or let me know!

Real Bout Special: $40 SOLD
Real Bout 2: $50 > $45
KoF98: $45 > $40
SamSho 2: $20 SOLD
Art of Fighting: $15 SOLD
Puzzle Bobble: $35 SOLD
Real Bout: $25 SOLD
Metal Slug 3: $75 > $65
Garou MOTW: $150 SOLD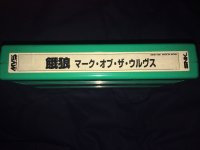 Thanks for looking!
Last edited: