Decided to thin out my collection a bit.
Might add more in the next few days
All games are working and in great condition unless otherwise noted.
Sorry for the low quality phone pics.
You can PM me with any questions.
Buyers in the US only please.
Free shipping on orders $30+. Otherwise add $3 shipping for 1st item and $1 for each additional item.
Paypal (gift or add 4%) and Postal Money Order accepted.
Click thumbnails to enlarge: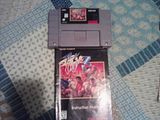 Final Fight 3 w/instruction book - $55 SOLD
Excellent condition cart with no label peeling. Book has some minor creasing. No missing pages or rips.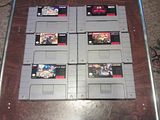 Pocky & Rocky - $20 (minor label nicks on top) SOLD
Joe & Mac - $6 (cart has some missing plastic on upper right. doesn't affect game)
Sunset Riders - $25 SOLD
Run Saber - $20 (back of cart has yellowing)
Sonic Blast Man II - $30 (top of label has slight peeling)
Knights of the Round - $20 (has rental sticker on back) SOLD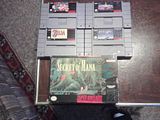 Super Punch-Out - $8 SOLD
Brain Lord - $8 (has rental sticker on back)
Zelda: LTTP - $15 (back label has minor tearing)
Final Fantasy: Mystic Quest - $5
Secret of Mana - $40 (back label is torn, box beat up, no map, xeroxed instruction book)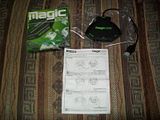 Magic Box - $55 shipped!
The elusive out of print and hard to find controller adapter for the original Xbox.
Let's you use PS1/2, Dreamcast, and Sega Saturn controllers on your Xbox.
Comes complete with box, baggie and button mapping details.
Last edited: