The Almighty Bunghole
15 Year Member
Joined

Dec 14, 2004
Posts

3,368
To start, all the capacitors in the power supply and on the motherboard have been replaced with high temp Nichicon caps.
Terra Onion MODE, Laser Bear SD card mounting tray, and mobius strip technologies ext 5V adapter board have been installed.
It's got a brand new Western Digital Blue 1 TB SSD hard drive filled with every single US,JP, and PAL game for the console.
A new Sandisk 32 GB SD card with English translations, prototype games, and save game manager software also.
The system has also been installed in a new skeleton case, and I am including a brand new still sealed (not the one in the pics obviously) Retrobit clear wireless saturn controller as well.
comes with composite AV cable and power cable.
Ideally you would buy a component cable and a 4mb ram cart and then you would have the perfect Saturn.
Only reason I am selling this is because I had so much fun building my first personal one, I figured I would make another one so someone else can enjoy. If I get a lot of interest I may keep making more of them, for some reason I am finding this pretty enjoyable currently.
Would like to trade it for Neo Geo AES titles.
If somebody wants to purchase it, $900 plus shipping.
If you have a working model 2 saturn you want to offer in the deal I will knock 125
off the price.
SOLD SOLD SOLD SOLD SOLD SOLD SOLD!!!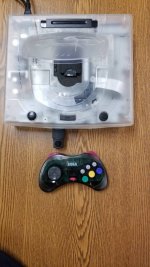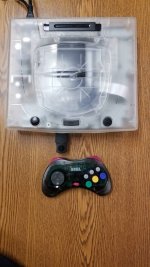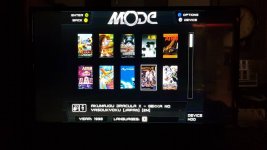 Last edited: