Hello everyone,
I've begun opening cheap games that are already in bad state of preservation for the purposes of practicing on autentificating expensive ones. I've been told that some AES games come with glue from factory, but I'm uncertain about which ones.
This fatal fury was supposed to come glued but I found no glue and it was very easy to open.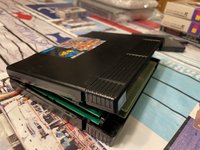 This king of fighters 94 did have glue and was a nightmare to open. Oddly enought it is a repaired game.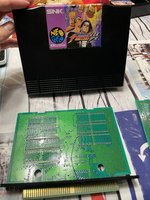 Finally, what about the more expensive games like Garou or Metal Slug 3?
Thank you in advance for your feedback!
Last edited: