Joined

Jan 30, 2002
Posts

8,941
Hey guys

Here's my first attempt at building a supergun. It does not look half as nice as the others in this thread, but I like it. It also works very nice. Features:

- Internal Power supply

- Neobitz encoder

- Component, svideo, composite ouputs with their respective jacks and direct RGB output for connecting the gonbes RGB to VGA encoder

- JROK sync cleaner, with switch to enable/disable it

- Switch to choose JAMMA/MVS audio

- Voltmeter with switch to choose +5V or +12V displayed

- Switch to choose JAMMA/MVS test button

- RGB pots

Pics:

Sorry, I won't put pics of its insides, because honestly I am ashamed of how it looks. It's way worst than the outside, trust me.

Regards.
Do you use the Power/Reset buttons? You should

The NES is bulky, so you have a lot of room to ease your build.
I personally prefer to used busted Sega Saturns as they turn out really well on the joystick ports and you can use the AC plug too.
You'll have fun making new ones.
As we're all talikng about Sguns in here, here's also my last babe :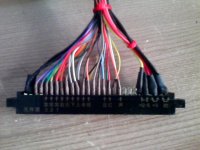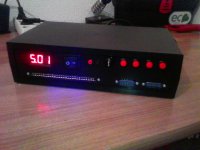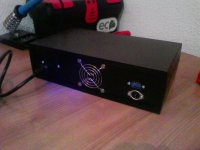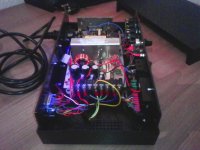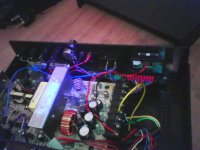 It's RGB, but I might add a Sony CXA1645 encoder circuit too just for fun.
The two plugs on the front are auxiliary GND and +5V connections to ease the use of logic probes if you're attempting to repair/diagnose boards.
Last edited: