Hey all.
I have some stragglers that need new homes (prices are before shipping):
- Boxed & Complete Japanese Slim Line Neo Geo Pocket Color in Crystal Blue:
$239
--> $219 FULL PICTURE SET IN POST #15.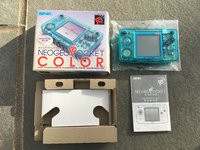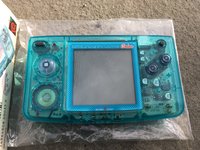 - N.O.S. (Neo Old Stock) copy of Neo Geo CD special: brand new & factory sealed A-stock copy pulled straight from it's original SNK master carton. This copy has the embossed logo to the jewel case & no damage whatsoever to the case or factory Y-fold plastic wrap.
$39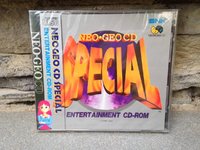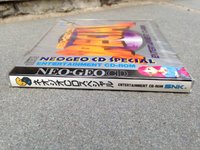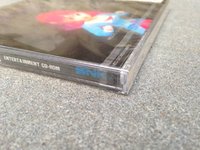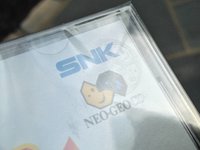 - Puzzle Bobble (Bust-A-Move) MVS Cartridge:
All original cartridge in great shape. Original label reads "Puzzle Bobble" & is one of those cars that did not come serialized. Cart color is black. Please be aware that this copy has 2 factory EEproms. This is normal for man PB/BAM MVS carts as they were used for re-programming.
$69 --> $59 --> $54 *** SOLD (here on the forums) ***
-
Minty, near new Japanese Sam Sho (spirits)III Neo Geo home ROM cart:
(you know what the kiddies might refer to as "an "aes" cart)
Cart was only inserted a few times & it shows. Manual is essentially new with one minor bend to the top rear corners cover. Insert is tops with one small bend/blemish to the front right corner. Snap lock is alright, alright, alright & manual baggie is present & accounted for. I took a full set of overexposed daylight pics with HDR & they will be up shortly. If you PM me I can send them directly to you.
Price is $170 firm (before shipping) since it is minty & near new.
***
SOLD (here on the forums) ***
Payment for items $100 & up is by either PP F&F (gift) or PP as goods but with the 4% added & then insurance becomes mandatory as well. via Zelle bank transfer (Chase or other participating banks). Items under $100 are by PP goods or Zelle.
That prices is before shipping. Let me know your zip code & I will get you a quote. My packages ship via carrier of your choice. Insurance is only mandatory if paid by PP goods and optional (but still preferred) when paid via PP gift or bank transfer. I always ship via carrier guidelines of 2" on all 6 sides of parcel with only approved packing materials (bubble wrap).
Games ship within 72 hours.
Thanks.
Last edited: