Crossed Swords Squire

Joined

May 7, 2012
Posts

181
Toshiba CRT brightness switches between bright and darker, apparently linked to the control PCB located in the control panel. Affected by vibration e.g. when I slam down panel (I think the small brightness pot on the PCB which had been pressed down onto PCB by frustrated previous owner presumably).
I checked for cold solder joints, and re-soldered brightness pot. Problem still present, I think due to faulty pot (you can see from one photo that it is cracked).
I can't find anywhere to get a replacement brightness pot or even the PCB. Does anyone know where to get these?? See photos.
Thanks guys!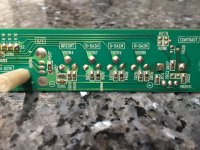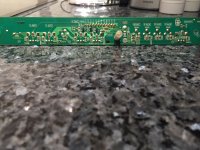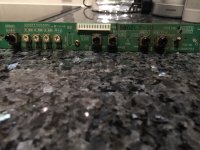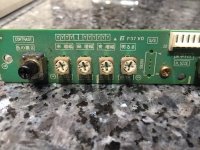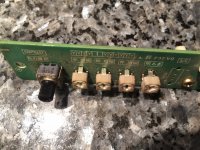 Last edited: