Naomi Yamazaki's Wingman

Joined

Oct 27, 2003
Posts

2,422
So they work on 24" monitors eh? I was looking at

THIS

because I thought the Neo Flex units didn't support 24" screens.
It worked on mine. Will it work on everything? I don't know. As long as your monitor has a standard PC monitor VESA mounting point and the bezel isn't "too thick" (i.e. your monitor's thick bezel makes it too wide such that when you try and rotate it to tate, the edges hit the table).
If you're too worried over vertical clearance when rotating, you could always go with a desk clamp arm mount. Thats what I use for my 28" monitor. You have much more freedom in terms of adjusting the height with those... so you can go with a bigger monitor if you want. The only limit is the amount of weight it can handle.
On a side note... small upgrade to the dedicated 37" Panny setup:
Dropped in an extra PC 2.1 sound setup I had and added some cheap speaker stands. Got the sound running through a distribution amp, so that I can run any source through the dedicated tate setup or on the main tv & receiver in the computer room.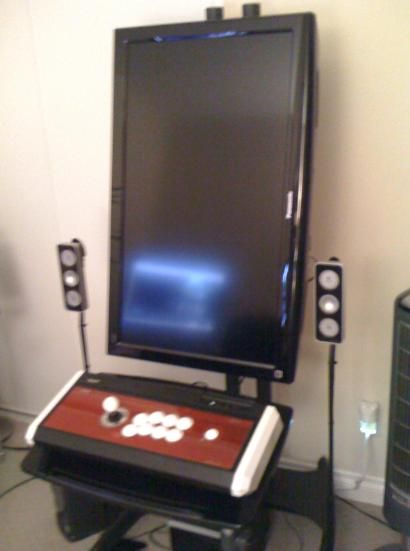 Old stuff: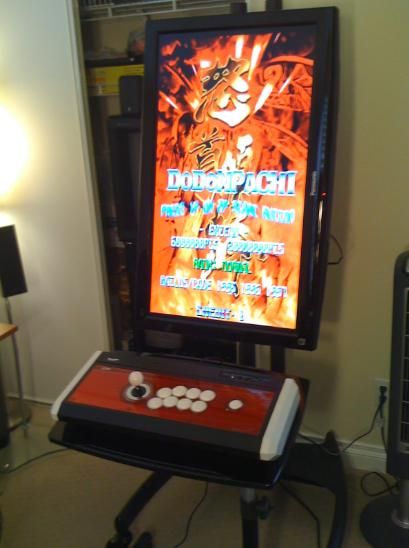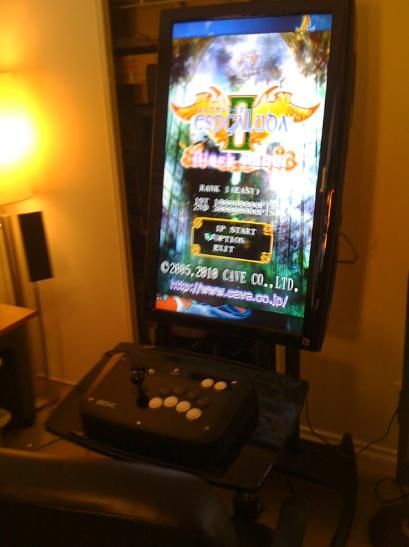 .
.
Last edited: