"Hey, are we done here?..., Cause I'm losing my bu
15 Year Member
Joined

May 7, 2008
Posts

959
Looking to see if anyone can locate one of these in their neck of the woods. All the usual retail spots by me either never got it or are sold out.
Every ass-hat, neck beard seems to be flippin' these all over the net. I don't collect this shit, I just enjoy Metroid and want to unlock some features/bonuses.
Let me know what you've got, or if you can pick one up for me. I'll gladly throw you a few bucks extra as a favor.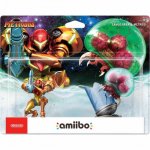 Last edited: