Zero's Tailor

Joined

Mar 14, 2015
Posts

557
*UPDATED 5/31___Dropped some prices and added 2 more games _ I will be selling these by end of week ether locally or the dreaded Fleabay so please DM me if you are interested just ask if any questions- I WILL drop prices for multiple item purchases. Thanks guys.
REMOVED SOME SOLD ITEMS PHOTOS TO MAKE ROOM.
Havent been here forever and want to sell to the community rather than ebay- I dont keep up on prices so PLEASE Dont bite my head off - I have no problem adjusting prices if I'm way off and the community agrees it should be lower, Thank you in advance for you help.
Want to sell it all. Paypal preferred. PICS ARE BELOW
SHIPPING FROM USA would prefer US only but can talk INTL. I generally use USPS flat rate boxes/pricing
All games were tested in my MVS 6 Slot months ago
HOLD Strikers 1945 PLUS HOLO label w/shock box $180 HOLD
HOLD Mutation Nation W/Shockbox $180 HOLD
161 in 1 MULTI-CART YELLOW MVS Version $50
JNX Big Red adapter mvs jamma $10
------------------------------------------------------------------------
SOLD Last Blade JPN (no Box) $100 SOLD
SOLD King of the Monsters JAPAN label w/shockbox $100 SOLD
SOLD JNX ATLAS pandora to MVS $10 SOLD
SOLD Waku Waku 7 w/ Shock Box (look at pic has stickers on side) $180 SOLD
SOLD Samurai Shodown 2 US matching numbers cardbox with some kit papers w/shock box $100 SOLD
SOLD Metal Slug 4 US w/ shockbox (boot on MVS boards) $60 or free with purchase over $100 SOLD
SOLD King of the Monsters 2 US w/shockbox $100 SOLD
SOLD Samurai Shodown 4 w/shockbox $80 SOLD
SOLD Real Bout Fatal Fury Special w/shockbox $80 SOLD
SOLD Xeno Crisis MVS with cardboard box from bitmap bureu $150 SOLD
SOLD Iron Clad older repro w/shockbox $100 SOLD
SOLD Metal Slug 2 HOLO US w/ cardboard box and some stickers and papers w/ shockbox $100 SOLD
SOLD Prehistoric Isle HOLO US w/ black shock box no art (box not in pic) $220 SOLD
SOLD Sengoku 3 US w/ShockBox $220 SOLD
SOLD Shock Troopers HOLO US w/shockbox $120 SOLD
SOLD KOF 2002 no box $60 SOLD
SOLD World Heroes 2 US no box $50 SOLD
SOLD World Heroes 2 Jet US no box $50 SOLD
SOLD Street Slam US no box $50 SOLD
SOLD NeoSaveMasta $20 SOLD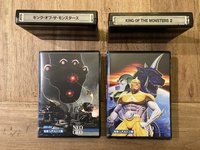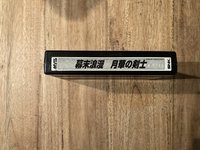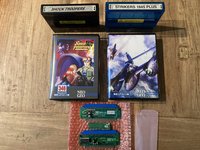 Last edited: