KoF Grandmaster


Joined

Feb 25, 2004

Posts

7,503
Hello friends, I'm giving away Ghostlop MVS to one of 20 participants. I'll cover tracked shipping from Australia, will post worldwide, unless you come from a similar geographical location as SNKorSWM and only have dialup, I imagine your postal service is absolutely crippled in this environment, so please don't bother.
There are a number of rules:
1. No noobs
2. Minimum 250 post count.
3. Minimum 1 year on the forums.
4. No
@Mr.Bojangles
or any other market leech.
Post interest in this thread and I'll use an RNG to pick the winner and post it here.
I'll keep this open until all slots are filled. Good luck!
Edit - All spots are filled. I'll put the names in a hat tomorrow.
1. hyper
2. 2D_Master
3. Digmac
4. DaisyAge
5. NeoCverA
6. Beelzebub
7. racecar - WINNER!
8. Hattori Hanzo
9. SignOfZeta
10. skate323k137
11. wyo
12. Stefan
13. ggallegos1
14. Evan
15. HMG
16. lachlan
17. Arcademan
18. sr20det510
19. ShaolinAce
20. Niko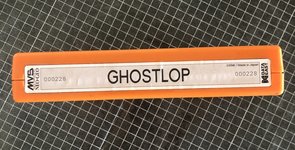 Last edited: