I have a Saturn with an Fenrir ODE installed and a new power supply that I don't really use anymore. I swapped out the power supply for an after market one and it looks and works perfect. I've installed a tray on the inside as well. I'm looking for $10000. I am not open to trades.
What you get:
installed tray
installed Fenrir ODE
installed after market power supply (cord included)
and a 128 gb SD card - lots of good games, but not all, but a lot
FOUND A 2ND VERSION US CONTROLLER. START BUTTON RESPONSIVE 75% OF THE TIME. I'M INCLUDING IT.
Here are some pics: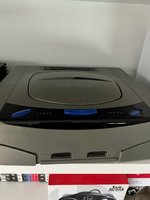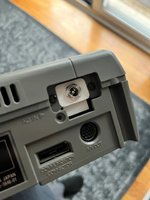 Last edited: